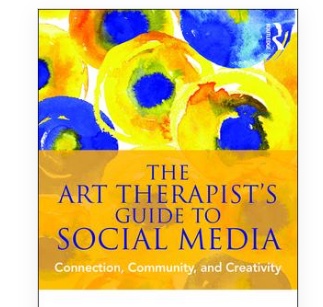 The Art Therapist's Guide to Social Media
Connection, Community, and Creativity
By Gretchen M. Miller
© 2018 – Routledge
232 pages | 42 B/W Illus.
Broché: 232 pages
Editeur : Routledge (10 octobre 2017)
Langue : Anglais
ISBN-10: 1138645907
ISBN-13: 978-1138645905
Dimensions du colis: 22,8 x 15,2 x 1,6 cm
Description
The Art Therapist's Guide to Social Media offers the art therapy community a guide that addresses content related to social media use, its growing influence, and the impact social networking has on the profession and work of art therapists. This book presents a framework of relevant theories, best practices, and examples to explore existing and emerging areas of social networking's power for art therapists as practitioners and artists. Divided into three sections that highlight the themes of connection, community, and creativity, chapters explore timely topics such as the professional use of social media, ethical considerations, potential benefits and challenges, and strategies to embrace the possibilities that social media can create for the field worldwide. Art therapists in training, art therapy educators and supervisors, and practicing art therapists will find content in this text helpful for their learning and professional practice.
Table of Contents
List of Figures Foreword Lynn Kapitan
Acknowledgments
Introduction
Section I: Connection
1. Introduction to Social Networking and Social Media
2. The Challenges and Benefits of Social Networking
3. Social Media, Art Therapy, and Professionalism
Section II: Community
4. The Value of Digital Community for Art Therapists
5. Strengthening the Art Therapy Profession through Social Media
6. Social Networking and the Global Art Therapy Community
Section III: Creativity
7. Social Media and the Art Therapist's Creative Practice
8. 6 Degrees of Creativity
9. Conclusion: Future Considerations-Social Media and Art Therapists
Glossary
Appendix A. Digital Social Responsibility Resources for Clients
Appendix B. Digital Social Responsibility Resources for Art Therapists
Appendix C. Digital Presence Needs Worksheet for Art Therapists
Appendix D. Facebook Pages: American Art Therapy Association and Chapters
Appendix E. Global Art Therapy Resources: Websites of Professional Membership Associations Index
Pour aller sur le site, cliquez sur la couv.